Grup Travi is a family business, synonymous with quality, service and good taste, always marked by a warm and welcoming atmosphere that will make you feel at home.
Josep Soler and Teresa Ribatallada started their business in 1982 with the restaurant Can Travi Nou, a 17th century farmhouse owned by the family, which was renovated and refurbished to house the business, which quickly became a landmark in the city. Today, with the same enthusiasm as their parents, their children, Pepe and Mariona, join them in continuing their most precious legacy.
Their success encouraged them to expand the business with other restaurants, without ever losing the family essence. Can Travi Nou was followed by El Pintor (1986), Can Cortada (1994) and El Xalet de Montjuïc (2004).
Its gastronomy is rooted in traditional Catalan cuisine with the best quality products..
Over the years, a team has been formed that has managed to transmit and maintain the family spirit that permeates the company's atmosphere.
If we are still here, it is thanks to you.
1982
INAUGURATION CAN TRAVI NOU
1986
INAUGURATION EL PINTOR
1994
INAUGURATION CAN CORTADA
2004
INAUGURATION EL XALET DE MONTJUIC
"Excellent service, formidable cuisine, captivating place, in the heart of Barcelona. One of the best and different of Grup Travi. Congratulations! "
"Restaurant with quality products and a service of 10. The space is a charming atmosphere and the location is unbeatable to enjoy the streets of Barcelona. Menu with economic price. Surely we will repeat! "
"Restaurant with very well-prepared home cooking in Plaça Sant Jaume. You can tell that the produce is local and of good quality. All this at a very reasonable price. The staff is very friendly and attentive and the service is quite fast if you are in a hurry. 100% recommendable "
"Celebrations with a view of the Barcelona skyline, with the revolving platform nobody is left without a front row. The food, all very good. "











—

Xalet de Montjuïc
"A beautiful place with unbeatable views of the city from the terraces where you can enjoy a good meal. The service is very efficient, fast and friendly. The menu is varied and has a wide range of dishes, although I would highlight the desserts, which are a delight. To repeat without a doubt."











—

Xalet de Montjuïc
"A cosy place with unbeatable views. Very comfortable chairs. Very attentive service. The menu is very good. I wouldn't know what to recommend! Everything was great, quality and very well presented. Ahh and they also have a cocktail !!!! You will fall in love with the place, it's very nice".











—

Xalet de Montjuïc
"Good cuisine and good service. Highly recommended. And the space, an island of memories in the middle of an urban environment".
"It is a very attractive farmhouse with different atmospheres and dining rooms. The cuisine is typical Catalan. The chef puts all his enthusiasm into his recipes and the passtiseria is also of a great selection. "
"Can Travi new farmhouse restaurant in Horta. Magnificent farmhouse dating from 1700 converted into a family restaurant of the highest category. Many interior rooms and magnificent outdoor terrace. Surrounded by greenery. Very good dishes. Ideal for engagement meals "
"Emblematic restaurant in Barcelona. Very good food, home cooking, generous dishes in a privileged space. Very attentive waiters, carefully following the Covidien protocols. Very pleasant, especially for celebrations. Comfortable to go with children. "
"Spectacular place in BCN where you can eat traditional but high quality dishes. Attentive, specialised and friendly service. The price is in relation to the place, the menu and the quality. It is worth going. "
"A paradise in the middle of Barcelona. Typical Catalan farmhouse that offers a very interesting gastronomic offer at a reasonable price. Special mention to the exquisite treatment of the waiters and waitresses. Interior rooms with a lot of history and an idyllic terrace to enjoy a magnificent dinner on summer evenings. Absolutely recommendable. "
You can find us at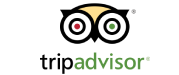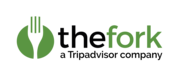 If you want to be part of one of the leading catering groups, do not hesitate to contact us.