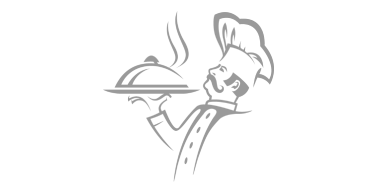 Our schedule
Monday to Sunday
13:00h to 16:00h.
20:00h to 23:00h.
Av. Miramar 31 08038 Barcelona
T. 93 324 92 70
Wellcome to Xalet de Montjuïc
"The Xalet de Montjuïc offers Mediterranean cuisine with signature touches that combine creativity and excellent raw materials in all its dishes.
What sets El Xalet de Montjuïc apart from the rest, apart from its excellent culinary quality, are its facilities. The restaurant has a large panoramic terrace and a revolving lounge from where you can enjoy spectacular views of the city of Barcelona. Through its large windows you can see a perfect skyline of the city intertwined in an immensely Mediterranean sky…"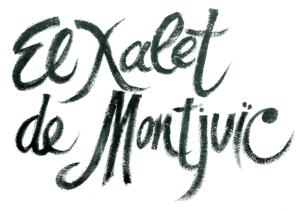 EDICIÓN DE CARTAS DE MENÚ
IMÁGENES ANTES DE LAS CARTAS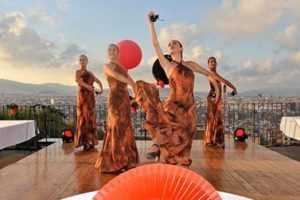 Events Xalet de Montjuïc
Celebrate any type of event with us. Our experience, good taste and flexibility will make your event a success!
WEEDINGS
Get married with us! Our team is at your disposal to make your wedding a dream come true.
EMPRESAS
Let yourself be impressed by the most emblematic restaurants in Barcelona with more than 30 years of experience at your service.
CELEBRATIONS
Let us welcome you with our experience and passion for hospitality. We will make your party an unforgettable memory.
OTHERS
Christmas parties,
calçotadas, festivities… Any excuse is a good excuse to celebrate with us.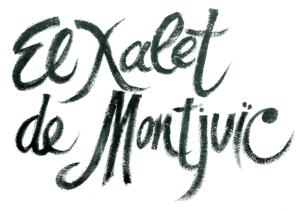 Xalet de Montjuïc
Celebrations with a view of the Barcelona skyline, with the revolving platform nobody is left without a front row. The food, all very good.
Xalet de Montjuïc
A beautiful place with unbeatable views of the city from the terraces where you can enjoy a good meal. The service is very efficient, fast and friendly. The menu is varied and has a wide range of dishes, although I would highlight the desserts, which are a delight. To repeat without a doubt.
Xalet de Montjuïc
A cosy place with unbeatable views. Very comfortable chairs. Very attentive service. The menu is very good. I wouldn't know what to recommend! Everything was great, quality and very well presented. Ahh and they also have a cocktail !!!! You will fall in love with the place, it's very nice.