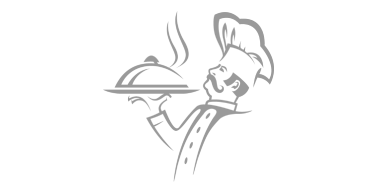 Our schedule
Tuesday to Saturday: (Monday Closed)
Kitchen schedules
13:00h – 16:00h.
20:00 – 23:00h.
Friday
13:00h – 16:00h.
c/ Jorge Manrique s/n (Vall d'Hebron Park)
08035 Barcelona (Horta)
T. 93 428 03 01
Welcome to Can Travi Nou
"Can Travi Nou is an authentic Catalan farmhouse renowned for its charming spaces and a gastronomic reference point in the city. With more than 30 years of experience, Can Travi Nou offers lovers of market cuisine a rustic and cosy corner where they can enjoy delicious cuisine in contact with nature. Dishes such as lobster sautéed with chickpeas or cod au gratin with garlic mousseline on a carpet of ratatouille are proof that innovation and development are a constant in the kitchens of Can Travi Nou".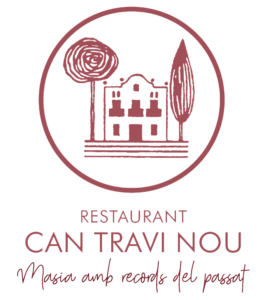 EDICIÓN DE CARTAS DE MENÚ
IMÁGENES ANTES DE LAS CARTAS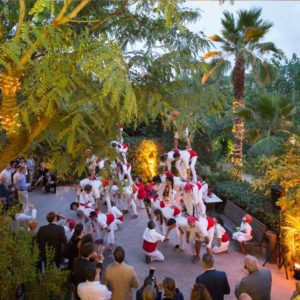 WEDDINGS
Get married with us! Our team is at your disposal to make your wedding a dream come true.
COMPANIES
Let yourself be impressed by the most emblematic restaurants in Barcelona with more than 30 years of experience at your service.
CELEBRATIONS
Let us welcome you with our experience and passion for hospitality. We will make your party an unforgettable memory.
OTHERS
Christmas parties,
calçotadas, festivities… Any excuse is a good excuse to celebrate with us.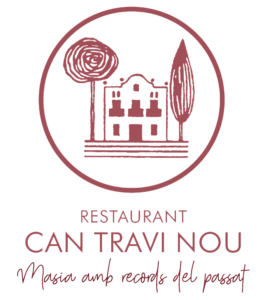 Can Travi Nou
Good cuisine and good service. Highly recommended. And the space, an island of memories in the middle of an urban environment.
Can Travi Nou
It is a very attractive farmhouse with different atmospheres and dining rooms. The cuisine is typical Catalan. The chef puts all his enthusiasm into his recipes and the passtiseria is also of a great selection.
Can Travi Nou
Can Travi new farmhouse restaurant in Horta. Magnificent farmhouse dating from 1700 converted into a family restaurant of the highest category. Many interior rooms and magnificent outdoor terrace. Surrounded by greenery. Very good dishes. Ideal for engagement meals