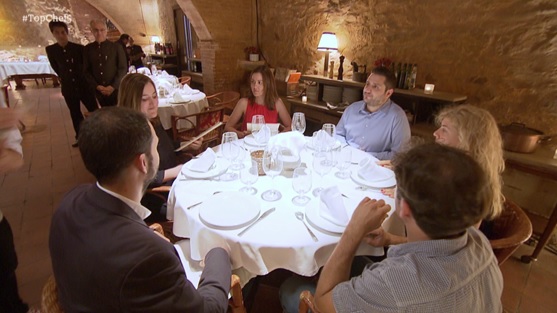 The restaurant Can Cortada hosted last October the mythical restaurant war that the programme "Top Chef" of Antena 3 carries out.
The contestants, who were divided into two teams, had to face the challenges of running a real restaurant: designing a menu, cooking it and serving it. The jury was made up of Alberto Chicote, Susi Díaz and Paco Roncero.
.
"Top Chef" is a television programme about culinary talent in search of the best chef in the country. The format, presented by the judges themselves, is based on an American cooking TV show of the same title.
.