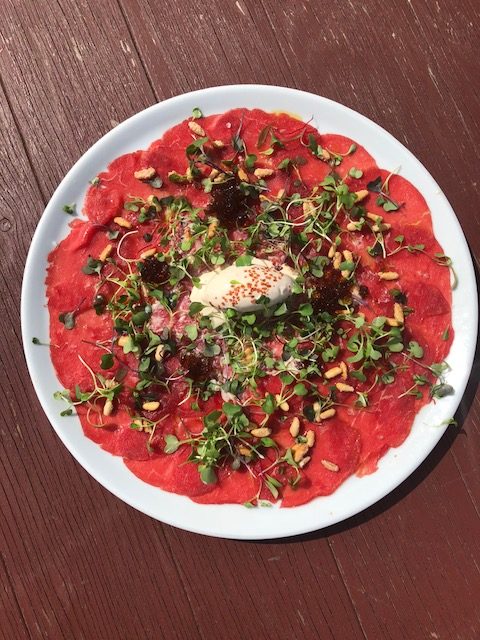 El Xalet de Montjuïc is anticipating the good weather by changing its menu and introducing new starters and main courses.
The starters include fresh dishes such as anchovies from l'Escala, tuna tartar with avocado and tomato and tomato salad with spring onion and tuna belly.
The artichoke omelettes, potato and onion omelettes and fried eggs are also worth mentioning.
Its chef, Jordi Anglí, creates traditional dishes such as cannelloni with three grilled meats, squid with mini broad beans and cod esqueixada and other more creative dishes such as potato confit, escalivados and smoked sardines.
Not to be missed are its famous grilled meats and rice dishes; veal shank with Parmentier and demi-glacé, baked rapito de Roses with potatoes and fried garlic and chilli or the mushroom and poussin paella. Not to mention the organic beef burger with roast potatoes.
To finish with an ice-cream "Conguito" with crackers, chocolate shavings and red fruits.