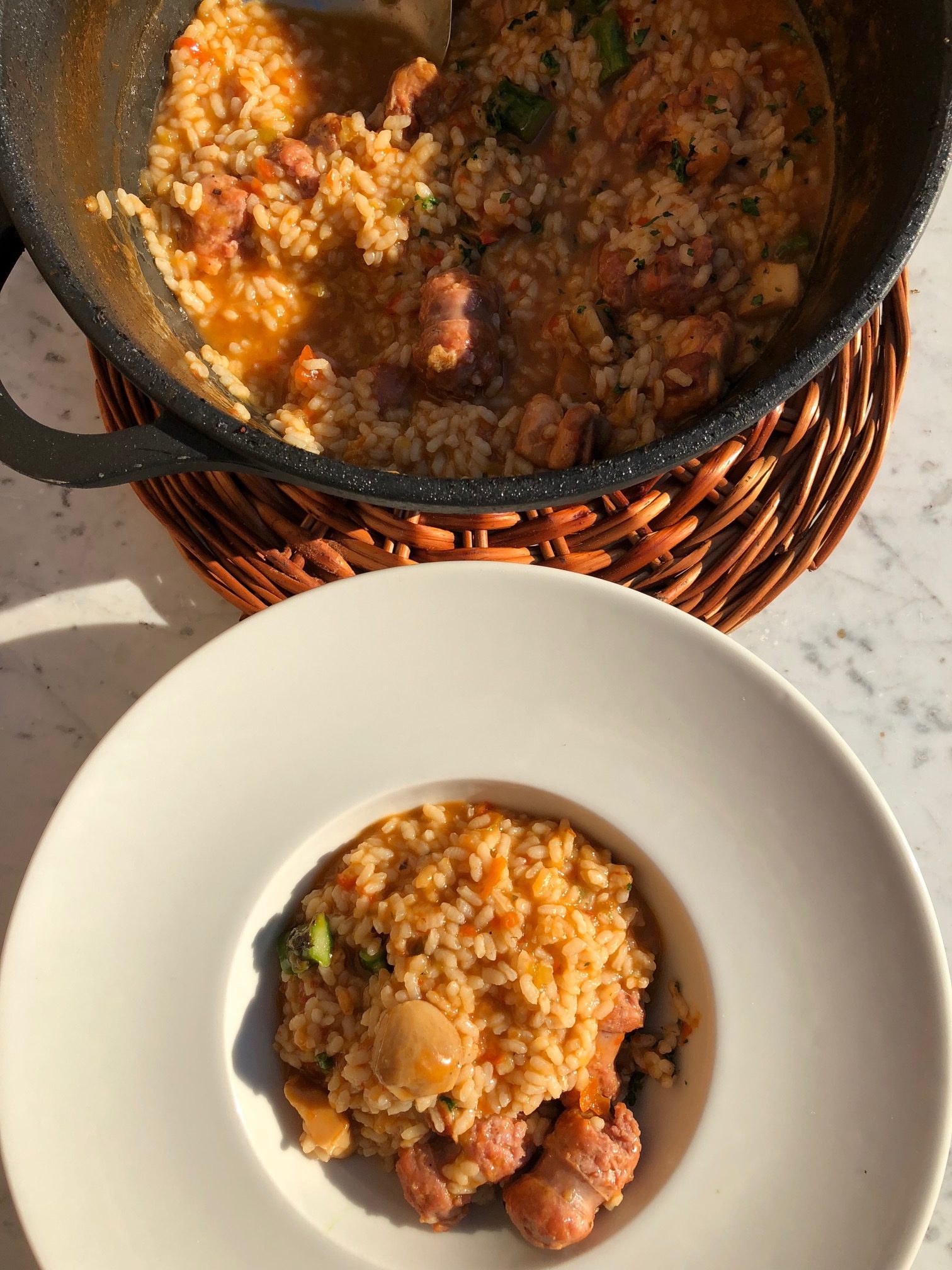 One of the star dishes of the winter season at Can Cortada has been published as a recipe for the readers of Zazpika, the weekly magazine published by Diario Gara on Sundays.
It was made, taking advantage of the fact that the monograph made special mention of Barcelona.
The dish was Arroz a la cazuela with chicken, sausage, ceps and green asparagus, delicious!